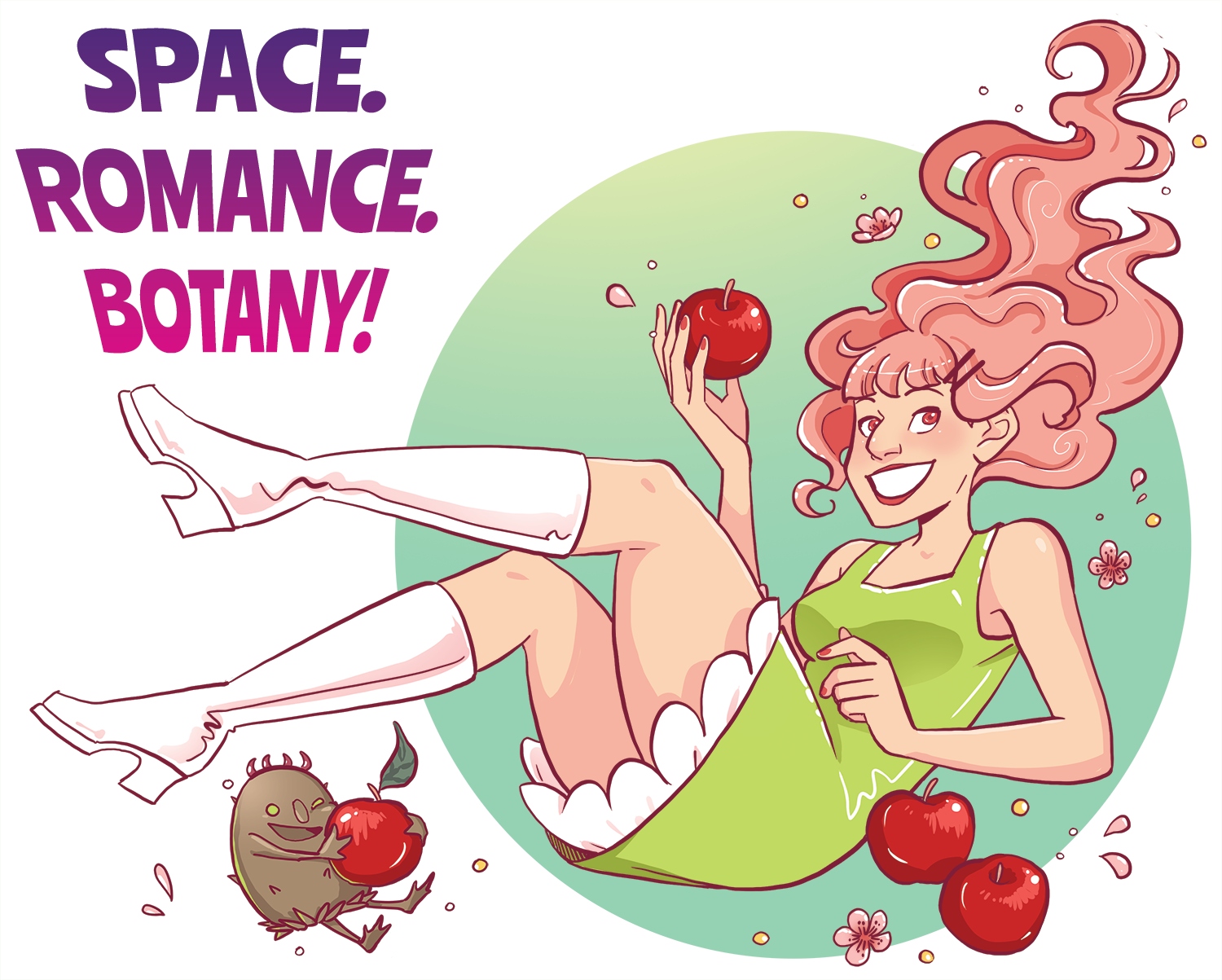 Space. Romance. Botany! In a Post-Touching society, Abeille and Miel are unable to forget an accidental touch they shared and quickly decide a more HANDS ON approach might help them understand their experience. Despite their best efforts to keep their experiments strictly educational, they're finding it harder and harder to deny the feelings blooming between them.
LOVE NOT FOUND is sci-fi romance series that began publishing online on June 1, 2014. It explores love and intimacy in an era when humans choose to forego physical contact similar to themes found in The Naked Sun and Demolition Man. The series features a sweet, sincere main character who smiles through her own emotional difficulties and a richly developed cast with multiple LGBTQ+ couples. Fans of Steven Universe and Pretty Guardian Sailor Moon will enjoy the strong themes of love, friendship, and romance that are at the very core of the series!
New comic updates every TUESDAY.
CONTACT: gina@strawberrycomics.com