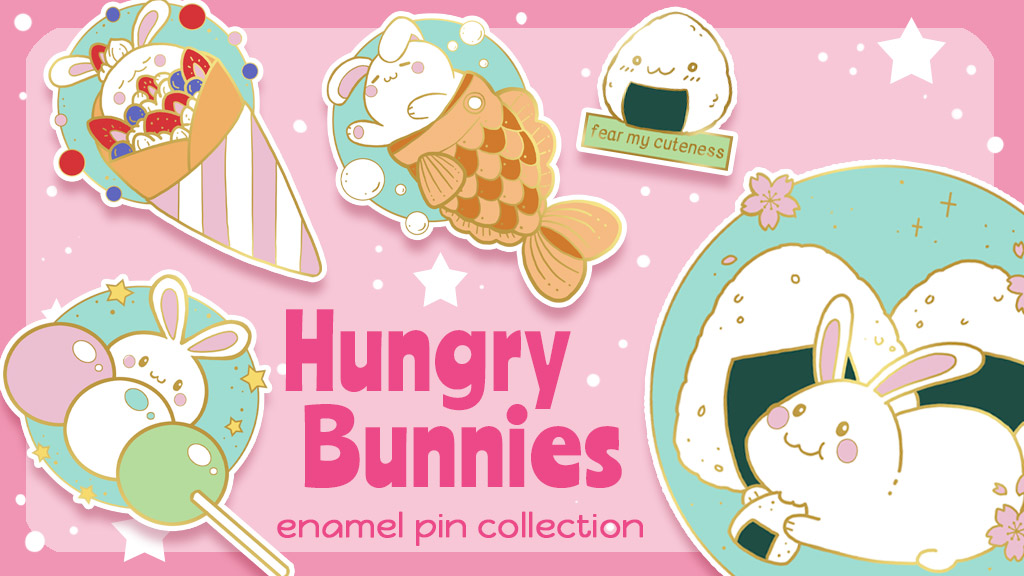 Hey LNF Buds! The Hungry Bunnies enamel pins campaign is LIVE ON KICKSTARTER!
I am launching my own set of pin designs featuring my little HUNGRY BUNNIES. There are four main designs featuring different sweet snacks as well as bonus designs to unlock, including the Halloween Pumpkin bunny!
I really hope you enjoy the designs and considering pledging to help me make this project a reality!